New Delhi: Congress party has released its first list of candidates for the upcoming Uttar Pradesh Elections 2022. The first list consists of a total of 125 candidates. Out of which, 40% of the total tickets have been given to women candidates while 40% are youth candidates.
Priyanka Gandhi, while announcing the candidate list, in her press conference said that Congress is giving tickets to 50 women out of 125 total candidates in the first list.
UP Election 2022: Another BJP MLA Quits. It's Mukesh Verma After Swami Prasad Maurya
The notable mention is of Asha Devi, the mother of the Unnao rape victim has also got a ticket from the Congress party. "Tickets given to struggling women, from organization to journalist, tickets have also been given to women from the acting field," said Priyanka Gandhi.
Here Is The List Of the Full 125 Candidates Of Congress: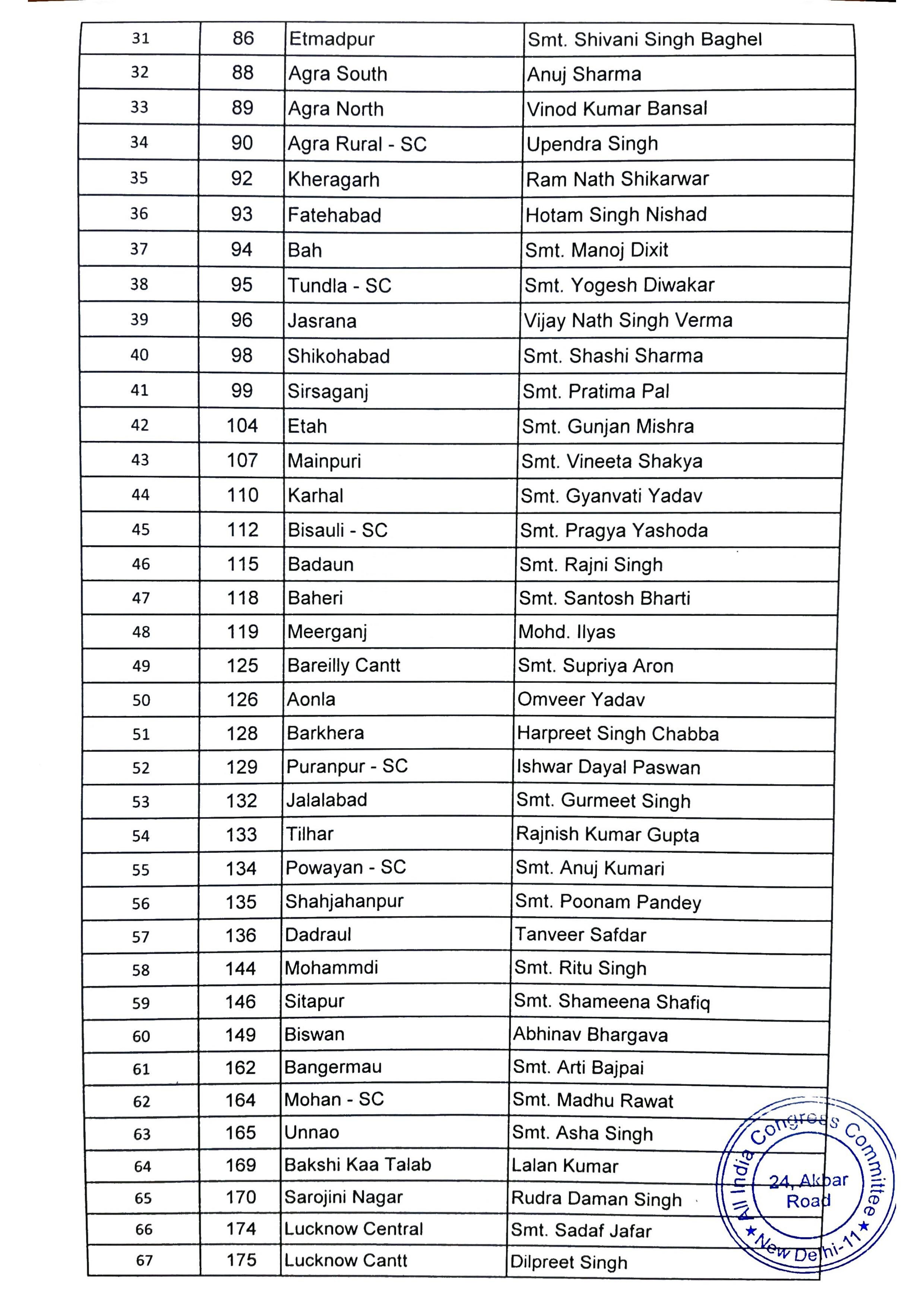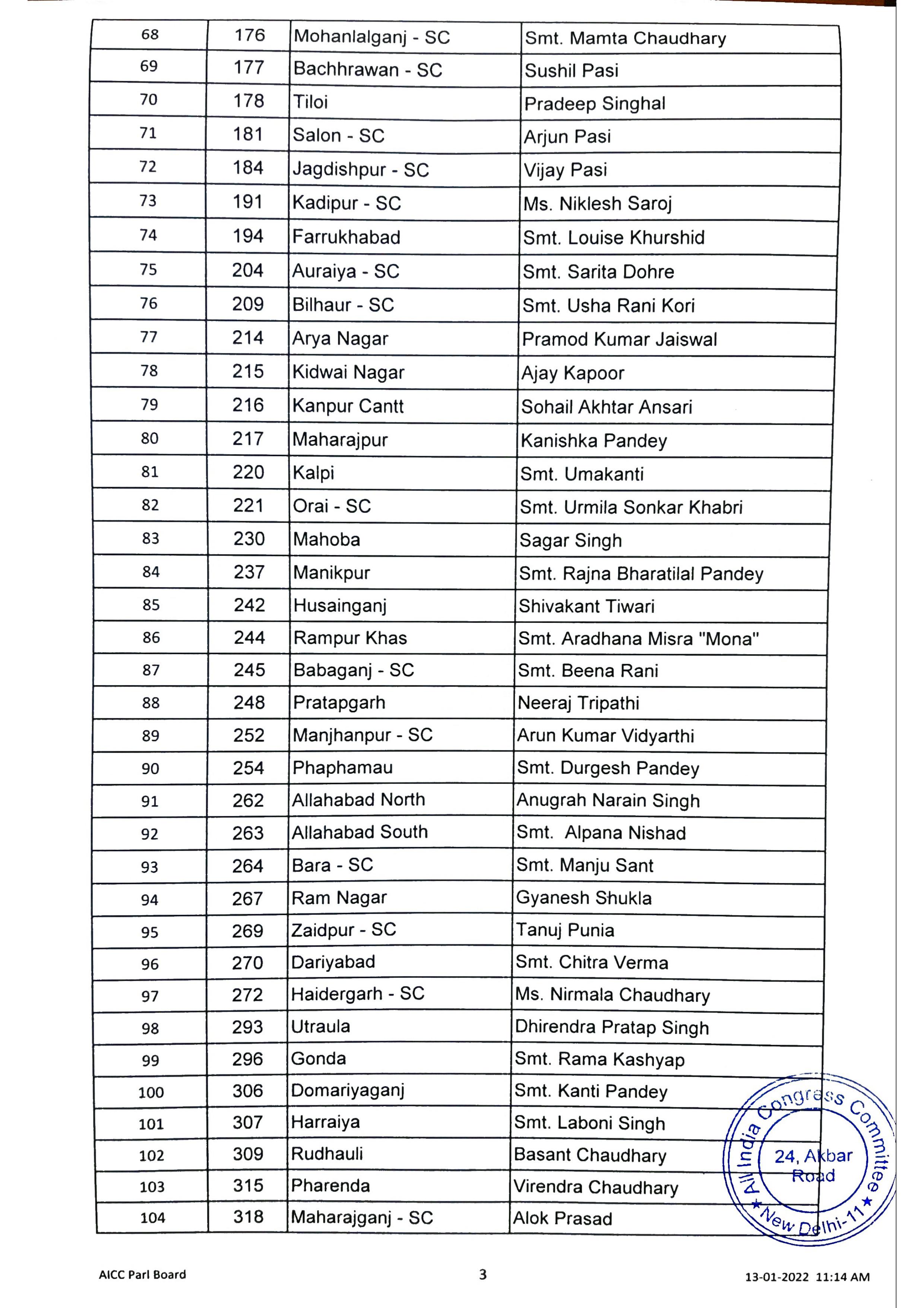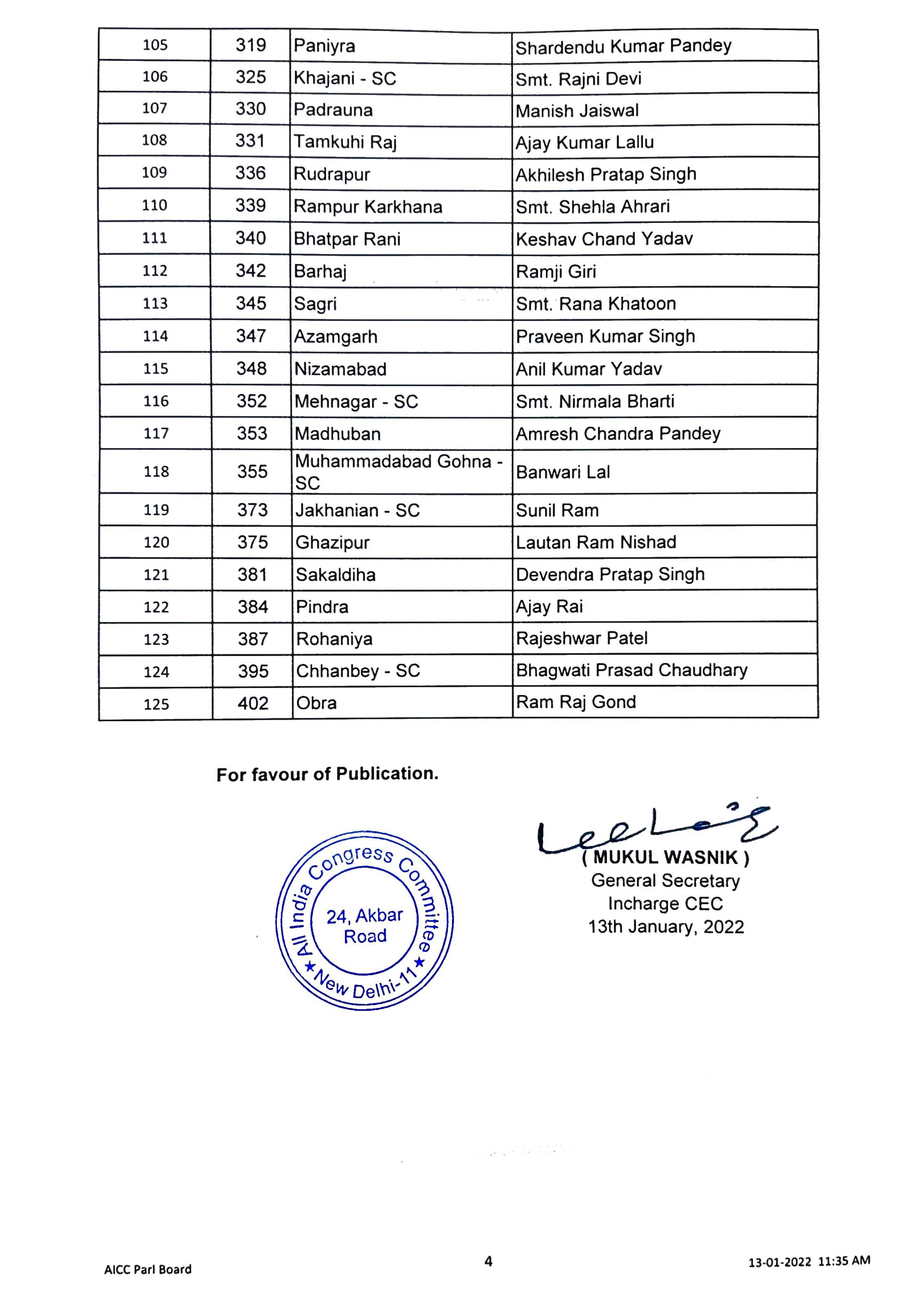 Here are some of the striking nominations that the Congress party has fielded. Noida to Pankhuri Pathak, Lucknow Central to Sadaf Zafar, Salman Khurshid's wife Louise Khurshid will contest from Farrukhabad. Aradhana Mishra has been given a ticket from Rampur Khas who is also the present MLA from the constituency.
A ticket from Umbha has been given to the leader who raised her voice for the Sonbhadra massacre victims. Ticket to Asha worker Poonam Pandey from Shahjahanpur. Congress leader, Sadaf Jafar, who went to jail for anti-NRC agitation has been given a ticket from Lucknow Central.